If you're a parent, there will eventually come a day when your child gets sick. And if you have Dissociative Identity Disorder, there are some extra things to take into consideration. This article will go over the main things that we think can help make things a bit easier for you and your headmates while you help your child recover. Let's jump right in!
Seeing Your Child Suffer Can Be Triggering
While seeing a child suffer can be uncomfortable for any parent, having childhood trauma in your past can make that even more difficult. There is just something about seeing a child suffer that brings your own childhood traumas to the forefront of your mind. Even if you're an alter that does not have a traumatic origin, there is something about seeing a sick child that can be extremely jolting.
Whether you're an alter with trauma or not, seeing your child in pain or discomfort can force you and your alters to understand just how little and innocent your body was when your body's traumas happened. If you or your headmates have not come to terms with that yet, it can be very unnerving to have that realization hit you all at once.
If your child is not currently sick (and if it's wise for your system to do this), it can be helpful to work on helping all of your alters to understand that the body was a small child when the traumas first occurred.
If your child is currently sick, having a gentle conversation with your headmates about their thoughts and feelings can make the realization easier. If anyone is struggling, be sure that someone in the headspace tries to walk them through their feelings and helps them to get the things that they need. The affected alter may need to spend some extra time in the headspace to process things and that's ok!

Fronting Littles Will Need An Outlet
When your system is taking care of your child's recovery, your littles will understandably get less fronting time. But just because it's easy for your older alters to understand does not mean that your littles will understand.
For them, watching the system take care of your child while they feel stuck in the headspace can make them feel forgotten, like they're not special, and even like they're in trouble for something. If your system has littles that normally front, it can be helpful to let them know that you still love them, that they're not in trouble, and that the system is going to do the best they can to take care of them, too.
Something that can really help while your littles are inside of the headspace is to set up a special activity for them that they only get to do inside the headspace during these kinds of situations. For example, maybe glitter is not allowed inside your external house (cause it gets everywhere!) but you have littles that love it. If so, they could play with glitter inside of the headspace while they spend some extra time inside.
Pro tip: When it's safe and wise to do so, letting your fronting littles have some designated fronting time can also really help!
Temporarily Rearranging The System Can Help
While your system takes care of your child, it may help to temporarily rearrange the system. Depending on your particular system's traumas and alters, it can be beneficial to change which alter takes care of what for a short period of time.
For example, does your system have a responsible big that has no trauma? Can they take the point on fronting until your child recovers? Does your system have an especially understanding alter that would be willing to be more emotionally supportive to triggered alters inside of the headspace?
Whatever your system decides, the goal is for your child to get the care they need while also making sure that your system gets their needs met, too. Sometimes temporarily rearranging is the best way to do that so don't be afraid to explore that option.
Make It Easy For Your System To Keep Track
With Dissociative Identity Disorder, things can easily get complicated so find whatever ways you can to make things simpler for everyone.
One thing we highly recommend is writing up a log of all of your child's needs. Things like medications, the dosage, and the time it needs to be given. If you need to keep track of things like temperature, bowel movements, water intake, or anything else like that, add that to your log, too.
This will prevent your system from accidentally overdosing your child or not giving them medicine at all. (Which is VERY important!) The log will also make any doctors appointments much, much easier. Anything your system can think of that will make giving your child their care more streamlined is a great idea.
Keep Your System In The Loop
Even singletons can find it difficult to keep their ducks in a row while they take care of a sick child. For systems, it's really helpful to update everyone in the headspace throughout the process to keep everyone on the same page.
At least once a day, take a few seconds to update your system with what is going on. Something like the following can really help:
"Good morning system! I just wanted to let everyone know that our child is still sick. Today, (things you're expecting to happen for them like doctor appointments, medications, and general care). Anyone that does not want to front today or risk being triggered out, please make sure to put on your shields and to stay inside of the safe rooms inside of the house. If anyone is having big feelings, please reach out to your headmates to get some support. Does anyone have any concerns? We can do this!"
Whatever you say to your system, you want to let everyone know the gist of what's going on, what they can expect, and how they can take care of themselves, the system, and your child.
What Next?
Now that your system knows how to take care of a sick child, where can you go from here?  Jump over to this article to learn more about how to take care of your system's body when it's sick.  This article will help your system know how to be a caretaker in the hospital.  This article will go over some general tips about parenting when you have Dissociative Identity Disorder.
---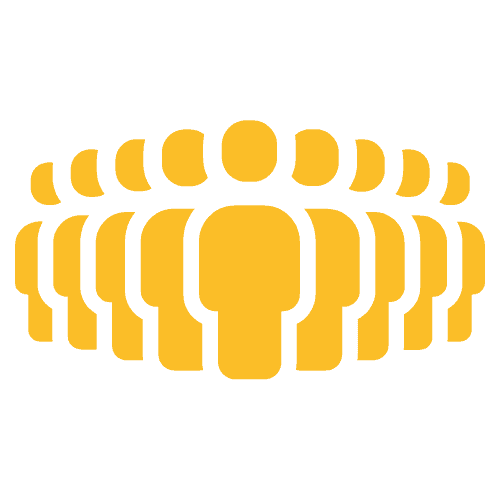 ---